- MONLEON-MAGNOAC - 65670
Nbr personnes: 24
à partir de €
à partir de €
à partir de €
Fixed telephone 05 62 40 03 50
Site internet:
http://www.garaison.com/le-sanctuaire/
---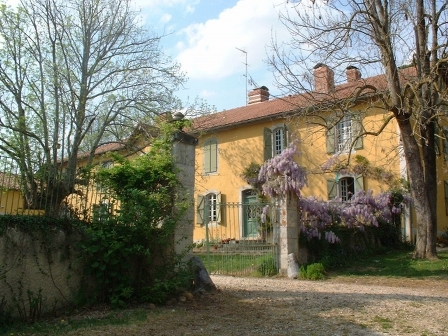 MAISON DE LA NATURE ET DE L'ENVIRONNEMENT 65
- PUYDARRIEUX - 65220
This former Bigourdane mansionhad been tastefully renovated and can accommodate up to 57 people. The U-shaped building has 18 bedrooms, from 2 to 5 beds in each, with complete bathrooms, they are divided between 2 buildings joined by the dining room. There is a beautiful inner courtyard ideal for an aperitif.
Nbr personnes: 58
Half board - Night - Full board - Stage / stay Topic
Room 4 seats - Rooms with bathroom
Fireplace - Sheets and towels included - Wifi
Kids playground - Library - Bowling alley - Children's Games - Living - TV room
Gîtes de France Rated 2 ears of corn
à partir de 22,5€
Rate per day per person half board à partir de 35,5€
à partir de 16€
Fixed telephone 05 62 33 61 66
Site internet:
http://www.maisondelanature65.com
e-mail accueil@maisondelanature65.com Professional details
---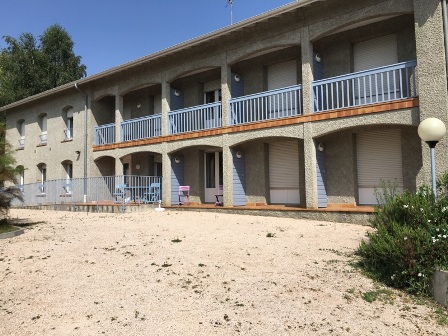 RESIDENCE HOTELIERE DU MAGNOAC
- CASTELNAU-MAGNOAC - 65230
Nbr personnes: 18
Free Management - Night
Room 2 seats - Rooms with bathroom - Rooms for disabled
Shower - Fridge - Color TV - Private patio / Balcony - Wifi
Garden - TV room
à partir de €
à partir de €
à partir de €
Fixed telephone 05 62 39 73 70
Site internet:
https://www.anras-residence-hoteliere.fr/
e-mail resid.hotel@anras.fr Professional details
---