HOTEL L'AGAPE
- - 65230
Hotels - restaurant
Labels:
Petit Futé
Air conditioning - Double glazing - Television - TNT - WiFi in all the hotel
Fixed telephone 05 62 00 10 11
E-mail:
cj-associes@outlook.fr
---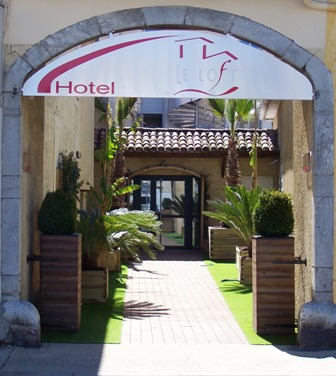 HÔTEL LE LOFT
- - 65220
Hotels
Hotel in the centre of the bastide town with a medieval gate tower
Labels: Logis de France
Petit Futé Qualité Tourisme
Internet access - Internet access in bedrooms - Double glazing - Mini-bar - Hair dryer - Telephone - Television - Private patio - TNT - WiFi - Wifi in the reception - WiFi in all the hotel
Parts of this charming hotel date back to the XIII century. You can enjoy your breakfast in the hotel's dining room, in your bedroom or on the terrace where you can also relax in the spa (whirlpool) at your disposal.
All bedrooms have private ensuite bathrooms, television, internet connection and a mini-bar.
Fixed telephone 05 62 35 35 30 Cellular telephone 06 30 87 09 77 Cellular telephone 06 76 19 04 64
Site internet:
http://www.hotelleloft-trie.fr
E-mail:
hotelleloft.trie@gmail.com
---